Have you been involved in an auto or motorcycle accident? Dr. Jameson has nearly 30 years of experience helping you overcome the injuries suffered from your accident. Chiropractic health care is an essential part of your healing after a bad accident. Your body needs healing - and chiropractic is a proven way to help you heal. Dr. Jameson begins with very gentle approaches to aid in your recovery, such as myofascial therapy, gentle spinal mobilization and manipulations, cranial work for those who suffered from a concussion, and upper and lower extremity care if you injured your arms and/or legs in the accident. If you suffered from whiplash, sprain/strains, concussions, or even more serious spinal injuries, Dr. Jameson will help you in your recovery. He works together with your Medical Doctors, Physical Therapists, Orthopedists, Neurologists, and other health providers to create a team approach for your healing.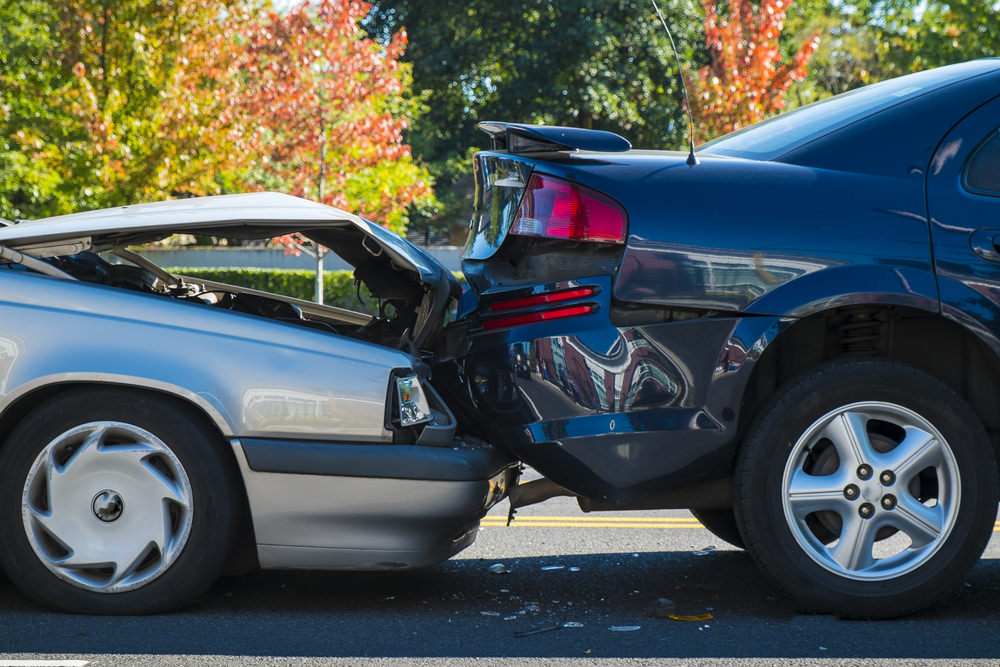 Are you covered by your insurance?
If you have Medical Payment coverage on your auto policy (Your policy - not the other driver's policy), then you have coverage for chiropractic care in Dr. Jameson's office. Most Auto Policies have $5,000 or $10,000 in coverage for the care of injuries. To confirm this coverage, Dr. Jameson will ask that you bring, fax, or email, the declaration page of your insurance coverage. (That's the first page where you see all the coverage amounts.) This will confirm with the Doctor that you have the coverage needed for your chiropractic care program.
If you had to be transported to the ER by ambulance and were evaluated by the med-surgical team and used your MedPay coverage, that easily could cost $5000 or more depending on your injuries. Therefore Dr. Jameson needs to check with your insurance if you have coverage and whether that coverage is exhausted or not. FYI, if you went to a hospital you have personal insurance coverage or HMO coverage for, such as Kaiser, your personal insurance may cover the costs of the transportation and hospital evaluation. You should contact the hospital to determine if this is the case. Dr. Jameson will do his best to help you determine if your auto insurance will cover the care of your injuries.
But it was the other guy's fault!
Yes, we know you may not have been at fault in the accident, but the policy at Bayshore Chiropractic is to bill our patient's (primary) insurance only - not the other person's (third party) insurance. If you were not at fault, your insurance company cannot raise your rates because you opened an injury claim - that's against the law. They will seek financial restitution from the other person's insurance once your case settles. Besides, if you opened a claim to get your car fixed, then you can also contact your insurance rep to let them know you are also seeking care for your injuries.
I don't want to use my insurance! It wasn't my fault!
If you decide not to use your insurance coverage for any reason, then you will be responsible for the care program fees. Dr. Jameson will advise you of our regular cash payment options.If you are represented by an attorney, Dr. Jameson may consider a lien (a promise ot pay the doctor when the case settles) with your attorney, but this is handled on a case-by-case basis.
I don't have Med-Pay on my auto insurance!! What should I do?
Ask Dr. Jameson about our cash payment option. You can pay for your chiropractic care out of pocket and possibly get reimbursed at a later time by your or the other person's insurance. But there are no guarantees to that, so please check with your agent or claims rep to determine if reimbursement is possible. In RARE circumstances Dr. Jameson may accept an attorney lien if you are already represented. This is decided upon on a case-by-case basis.
NEW PATIENT CHECKLIST FOR AUTO INJURY CARE
1) BEFORE calling Dr. Jameson, contact your insurance claims rep and determine if you have Med-Pay coverage and let him/her know that you desire to open an injury claim so you can get treatment from Dr. Jameson. Collect the claim number, and your rep's name and number. (You may be given a different claims adjuster just for the injury claim).
2) CONTACT Dr. Jameson by calling 510-582-5454. Be prepared to have your claim information ready, such as claim number, claim representative and his/her phone number, med-pay amount, and insurance company name. If Dr. Jameson doesn't answer, please leave a brief message about your accident and that you desire to begin care. he will contact you within one to two hours to set up your initial appointment.
3) CREATE your initial appointment day and time with Dr. Jameson
4) COMPLETE the forms that you can download from this website. Go to our forms page for both the initial history form and the auto accident form.
5) SHOW UP at your appointment about 15 minutes early and bring your forms and all your insurance data with you. Dr. Jameson will have a HIPAA policy form and financial policy form for you to sign when you arrive.
6) BEGIN your care program and enjoy the healing power of chiropractic!